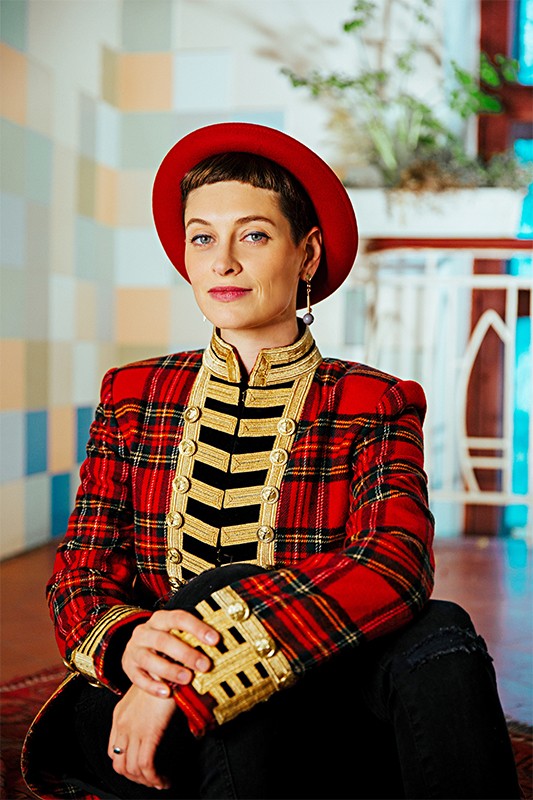 GALYA SOLODOVNIKOVA
Master of Arts in Scenography, Central Saint Martins College of Art and Design, London. Master of Arts in Fashion Design, Moscow State Textile University, Moscow. Curator of the postgraduate course of «Scenography» in the British Higher School of Art and Design in Moscow.
A world famous practicing artist, theatre set designer, film and theatre costume designer, working with the most recognized new European directors and choreographers such as Kirill Serebrennikov, Ekaterina Evangelatos, Maxim Didenko, Yury Muravitsky, Timofey Kulyabin, Philipp Grigorian, Vladimir Varnava, Anna Abalikhina, Sebastian Welker, Michael Lockshin …
Her works have been exhibited and performed in London, Moscow, Berlin, Los Angeles, Saint Petersburg, Edinburgh, San Paulo, Monte Carlo…The productions that she designs are staged around the world, in theaters such as Deutsche Theater, Electrotheatre, Bolshoi Theatre, Mariinskii Theatre, Opera Garner Monte Carlo, Komische Oper, Alexandrinski Theatre, Theatre of Nations, BAC Art Center London and many more.
Winner of "Golden Eagle Award" for "Best Costume Design in Film 2021, Winner of "Nika Award" for "Best Costume Design in Film 2020", winner of «Best Young Theatre Designer» theatre award «Proriv» 2015, multiple «Golden Mask Award» nominee and winner of "Golden Mask Award" 2020 for "Best Costume Design in Music Theatre" for Opera "Rusalka".